This website is dedicated to Ol'Conrad.  He passed away shortly after Christmas, 2013.  He had made stupendous contributions to our hobby through his dedicated and careful breeding of aquatic animals.  He was a good friend and best buddy of Pete's and will not only be missed greatly by Pete, the hobby will forever have lost a valuable friend and asset. But his progeny will live on forever in his memory.

  Hello folks!

  Want to get into some fish you WILL have some fun and success with? Something that will NOT bore you and

  you WILL look foreword to breeding?

  In fact go through my old feed backs and find an old auction with these "Super Cross" Guppies in it that I have      

  already sold, and E Mail the winner of that auction and just ask the person who won it how they like their new

  Super cross Guppies?? Go ahead, I dare you to.

  Try these Guppies and you WILL enjoy keeping and breeding them. You know I how know that Because   I                           have received more photos of them and comments regarding them from the customers that now have them than I have from ALL the other auctions I sell each week combined the past few Months. These fish end up looking so cool I have costumers E Mailing me just to LEARN how to take photo's of them so they can send me photo's of what their fish now look like.

You WILL like the ones I send you and then when you start getting drops you will totally get into watching your fry grow up and seeing what your new Male Super Cross Guppies look like. No two ever really look alike and almost ALL of them end up VERY colorful with nice BIG Delta tails and beautiful long flowing fins. Many will be metallic too. You WILL see some Albino's and there will be Grass Guppies, Solid Colored Guppies, Snakeskins and everything else you could imagine too. And they are HARDY Fish.  Ol'Lotsoffish

Ol' Lotsoffish probably will not appreciate me referring to his Super Cross Guppies as Mang Super Cross.  He is such a shy guy who avoids attention.  LOL  Anyhow these are perfect for the hobbyist who wants more than one strain of guppy but does not have the loot for lots of tanks, nor the space.  As you observe these you will notice a variety of colors yet all are reconizable as Mang's Super cross.  No same 'ol same 'ol with these! 

AND these breed true so they are considered a set strain.  It took Pete over 3 years to develop them. I have a tank of these and there has never been a dud!  In fact I have some females with long flowing dorsals.  How he ended up with that trait is a mystery to me!  Leave it to Ol'Lotsoffish to ignore the status quo and be daring and successful too..  Karen.

Notice the dorsal fin on the black tailed female!!!   That says money to me!! How many female guppies have you seen like this?

http://lotsoffish.tripod.com/MusicHolyFUNK/jimmy_smith_-_root_down.mp3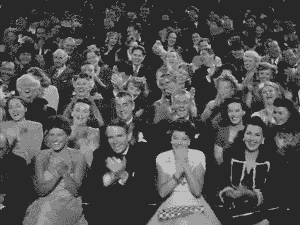 Metallic "Super Cross" Guppies

I call these metallic's cuz they are sort of a separate off shoot of this "Super Cross" project that I got from breeding the original Male from the cross back into it's mother along with several other Black Moscow's. Actually I call them metallic's cuz they look like they are made out of colored tinfoil and when you get to see them in person you WILL know what I mean.  Ol'Lotsoffish

Remember, the females are 50% of your genetics.

These two photos are some of the Super Crosses way back after three years of intense line breeding.  While gorgeous, you need to check the bottom of the page for what Pete is producing now.  EYE POPPING COLOR AND PATTERN DEFINITION !!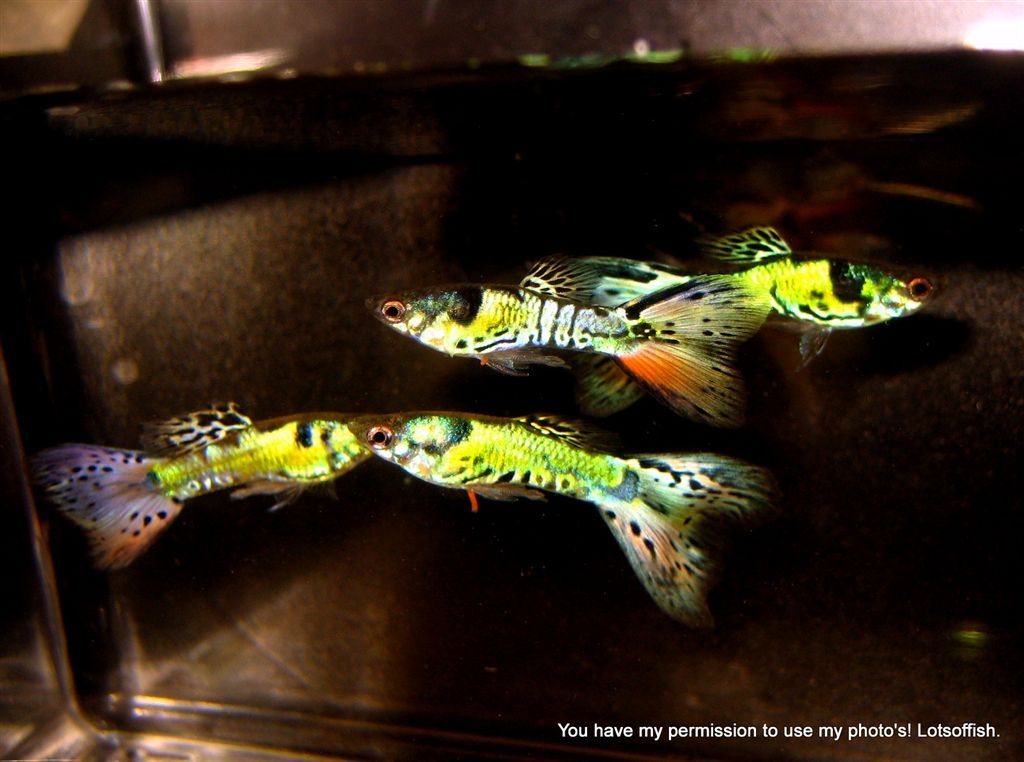 And here, as of December 1, 2012 here are the results of years of painstaking selective breeding the Mang Super Cross Guppys.

Please notice the eye popping colors. The sharp, well defined pattern of the snakeskin. You will also be amazed at the defined fin and tail shapes. Yes, there are different tail shapes in this line that is unheard of. Most strains of line bred guppies have a fairly consistant tail shape and while a few will have some variation, this line is amazing. The colors may also vary and still maintain that look that has come to be associated with Mang's Super Cross.

Are there any other strains of guppys available today that is so consistant yet still provides the beautiful variations of color and fin and tail shapes? NOT! And wait there is more - Lotsoffish will continuously improve on this strain!! These are the guppys to watch, and obtain for yourselves.

These are both over a year old. They throw close to 100 fry in a drop and they don't take ANY shit from the younger Males and Females 

I keep them with. I think these would also fight each other to the death if I tried keeping them together in this breeder box. Older Guppies are almost always dominant over their younger family members.